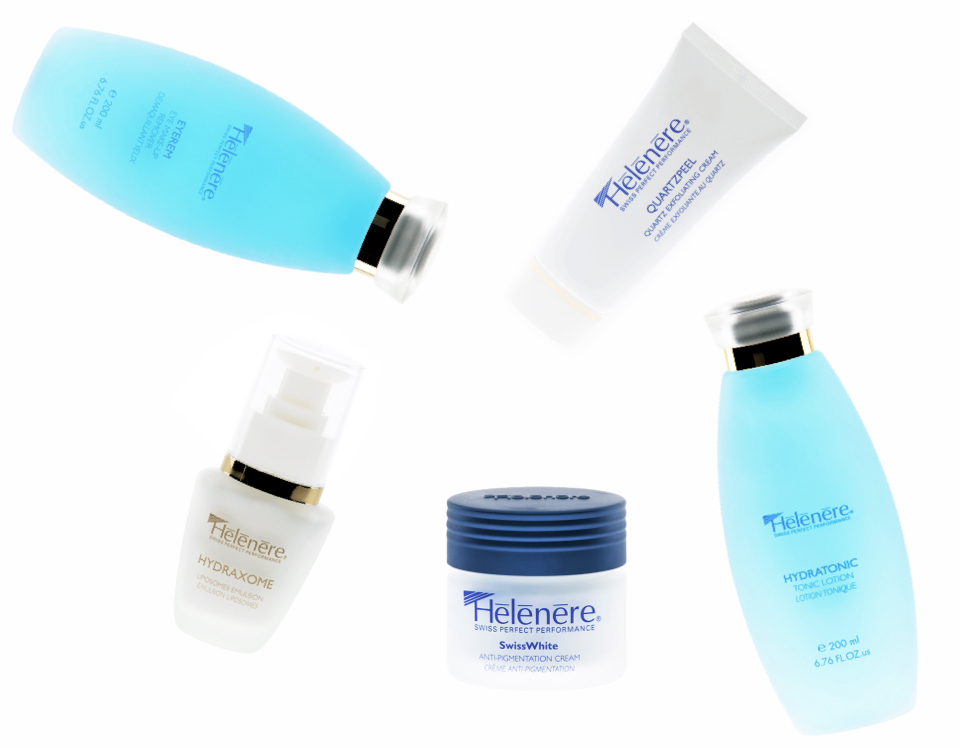 31 Dec

New Year Beauty Resolutions!
After all the parties, the dinners and the gifts, it is time to look back in perspective at the year that just flew by and make resolutions for the new one.
At Helenere, we believe your first resolution of 2015 should be to take great care of yourself and your body, but first of all, to take care of your skin. By making space in your daily routine for a beauty ritual, you will achieve glowing, hydrated, flawless skin.
Indeed, beautiful skin does not just come from great beauty products, it also depends on the way we use them and combine them. This is the reason why Helenere offers its customers personalized beauty treatments.
Let's start with a few general guidelines that you should follow to enhance the effectiveness of any skincare regime:
Morning: 1) Clean your face with a cleansing lotion, 2) Embed a cotton wool with a tonic lotion and gently tap on your skin, 3) Apply the serum and, once absorbed, the day cream with gentle little massages
Evening: 2) Take the day off with your cleansing lotion, 2) Tone your skin with a cotton pad, 3) Apply the serum and, once absorbed, the night cream of your choice
Once/twice a week: 1) Eliminate impurities and dead cells by exfoliating your face, 2) Embed a cotton wool with tonic lotion and gently apply on your skin, 3) Apply the mask of your choice and let it rest for as long as indicated on the product packaging, 4) Rinse off the mask and tone your skin again
We will take as an example a treatment for dry skin showing some signs of age.
Start the day by washing your face with our gentle and silky milk Lactapur: heat a nut of product in your hands and apply to face and neck with light massage to dissolve all traces of impurities. Remove it then with cotton wools moistened with our alcohol-free tonic lotion Hydratonic that prepares the epidermis for the following daily cares. Apply one or two drops of Helenere Bio Serum to boost the cell renewal process, restore the hydrolipic film, improve skin suppleness and firmness while reducing wrinkles and lines. Once absorbed, apply our Hydralia Day Cream with light massages to face and neck: this hydrating protective day cream soothes dry skins and reduces wrinkles; it will also protect you from sun damange thanks to its UVA/UVB filters. At night, repeat the same gestures but apply Nutriva I Night Cream instead of Hydralia: this nourishing and regenerating night cream will effectively revitalize your skin and restore the cell renewal cycle.
Once or twice a week, deeply cleanse your skin with our exfoliating cream Quartzpeel: thanks to the natural quartz this product deeply dissolves the impurities, dead cells and tightens the pores. Apply a small quantity to the skin and massage with light circular movements. Rinse off with tepid water and then tap gently on your face with a cotton wool moistened with Hydratonic. Apply now a thin layer of Hydramask and let it regenerate and hydrate your skin for 15/20 minutes. Take off with sponges moistened with water and for a perfect finish tone with Hydratonic.
Products used for this treatment: Lactapur Purifying Emulsion, Hydratonic Tonic Lotion, Bio Serum Activator Serum, Hydralia Day Cream, Nutriva I Night Cream, Quartzpeel, Hydramask

Every woman is different and every skin has its specific needs. Write us at info@helenere.com or chat with our beauty consultants to find the perfect beauty ritual for you! A new skin for 2015!
A few more recommendations:
– Clean your make up bag, anything older than a year should be tossed (and mascara after 4 months): old make up is the perfect place for bacteria to develop and your brushes will work better when clean!
– Protect your skin from sun damage by using a day cream with SPF all year long!
– Quit smoking! Do not forget that the cigarette can accelerate the skin ageing process