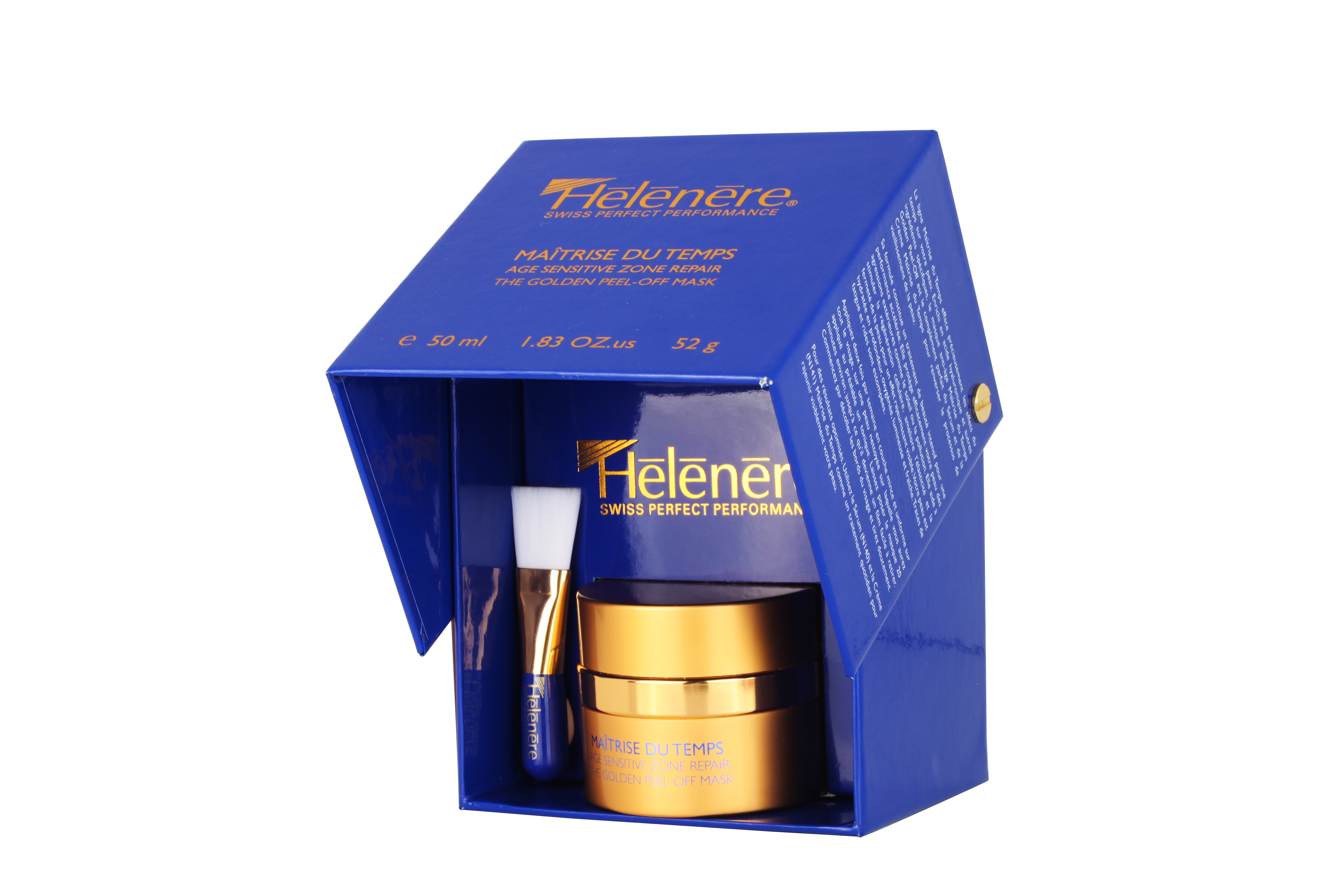 24 Oct

Maîtrise du Temps Anti Ageing Cream & Golden Peel Off Mask
New exclusive anti ageing cream and mask developed from the extra-rich formula of our best-seller serum Maîtrise du Temps!
Our serum Maîtrise du Temps has known an incredible success since its first launch 30 years ago! Thanks to its exclusive ingredients and constantly improved formula, this serum brings all the nourishing benefits that rhythm the cell renewal process: the epidermis is elastic, firm, bright and wrinkles diminish.
So if you were already a big fan of our Maîtrise du Temps serum, you will be happy to know that a cream and mask have been developed to complement its benefits.

The brand-new Maîtrise du Temps Cream is based on a very innovative ingredient that stimulates growth factors and thus improves communication between the skin's cells: the flower bulb extract! Tests have proven that this particular extract applied topically:
Stimulates natural growth factors of the skin
Boosts collagen and elastin production
Renews the skin resilience and firmness
Reverses the ageing process
Rejuvenates the skin matrix and its quality
The main anti-ageing ingredients are: niacinamide, vitamin A and E, marine DNA, hyaluronic acid.
We recommend to apply it morning and evening on perfectly cleansed and toned face, after the Maîtrise du Temps serum, as a daily routine.
Our second exclusive new product in the Maîtrise du Temps range is the Golden Peel Off Mask: enriched with hyaluronic acid, it smooths the skin and fills the wrinkles. This mask is the perfect complement to the Maîtrise du Temps cream and serum anti-ageing treatment.
To be use once or twice a week for an extremely luxurious skin treatment, apply a thin and uniform layer onto clean and dry face with the help of the included spatula. Leave for about 20 minutes until the mask becomes a polymeric film easy to peel off.

Find all Maîtrise du Temps products on our on-line shop, international shipping: shop.helenere.com
EXCLUSIVE:
20% off Maîtrise du Temps Cream with the promotional code MAITRISE

20% off Maîtrise du temps Peel-Off Mask with the promotional code MAITRISE2