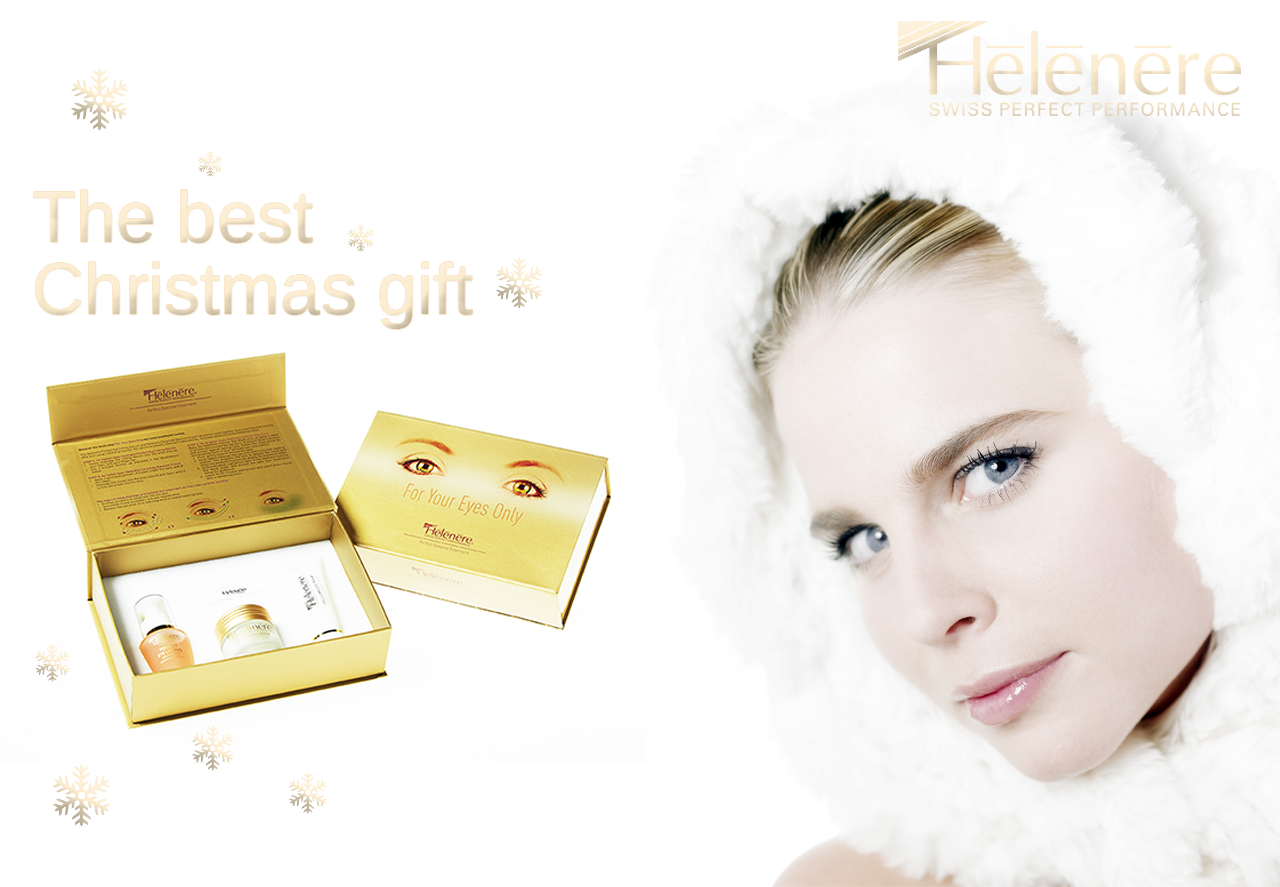 09 Dec

Christmas Gift Ideas
So Christmas is just around the corner -finally!- and if you are still in the search for gift-inspiration, here at Helenere we made a little selection of our favorite products! For any budget and for any woman, here are our suggestions:
For Your Eyes Only: this sparkling golden box contains a complementary trio of Helenere eye-care best-selling products:
For Your Eyes Only is a powerful three-in-one treatment routine that offers rigorous protection against eye-ageing, with remarkable, immediate results. It is the perfect gift for mums worried about their skin ageing and and comes in a very luxurious golden box, perfect for Christmas! You can purchase it on our e-shop for 150£.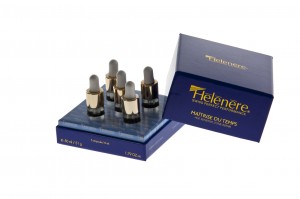 Maitrise du Temps: this is one of our best selling products of all times and women all over the world love it! Why? Because Maitrise du Temps is an anti-age and anti-oxydant intensive treatment that in a very short time actively fights wrinkles, regenerates the skin elasticity, restores firmness and brightness. This extra-rich formulated serum will completely transform the skin and bring it to a different level of rejuvenation! Maitrise du Temps is the perfect gift for any woman with quite mature skin and comes in a very beautiful blue box with golden details, containing 5 luxurious golden ampoules of 10 ml each. You can purchase it here for 173.25£.
Helenere Special Neck Lifting: unfortunately, we all know that not only our face ages, but also the rest of our body; this is why we developed a special serum to treat the neck-area. The perfect neck lifting reduces the sings of age, gets a unfified and beautiful tone thanks to the firming properties of its plants extracts. This is the perfect gift for grandmas or mature ladies and it comes in a luxurious white and gold packaging.  You can find it here for 99.35£.
Gift-inspirations under 150$:
All Helenere products come in luxurious packaging and can be found on our e-shop. Don't forget that if this will be your first purchase on our website, you can use the promotional code PREMIERE to get 20% on your order and all the products you wish!
Happy shopping and happy holidays!