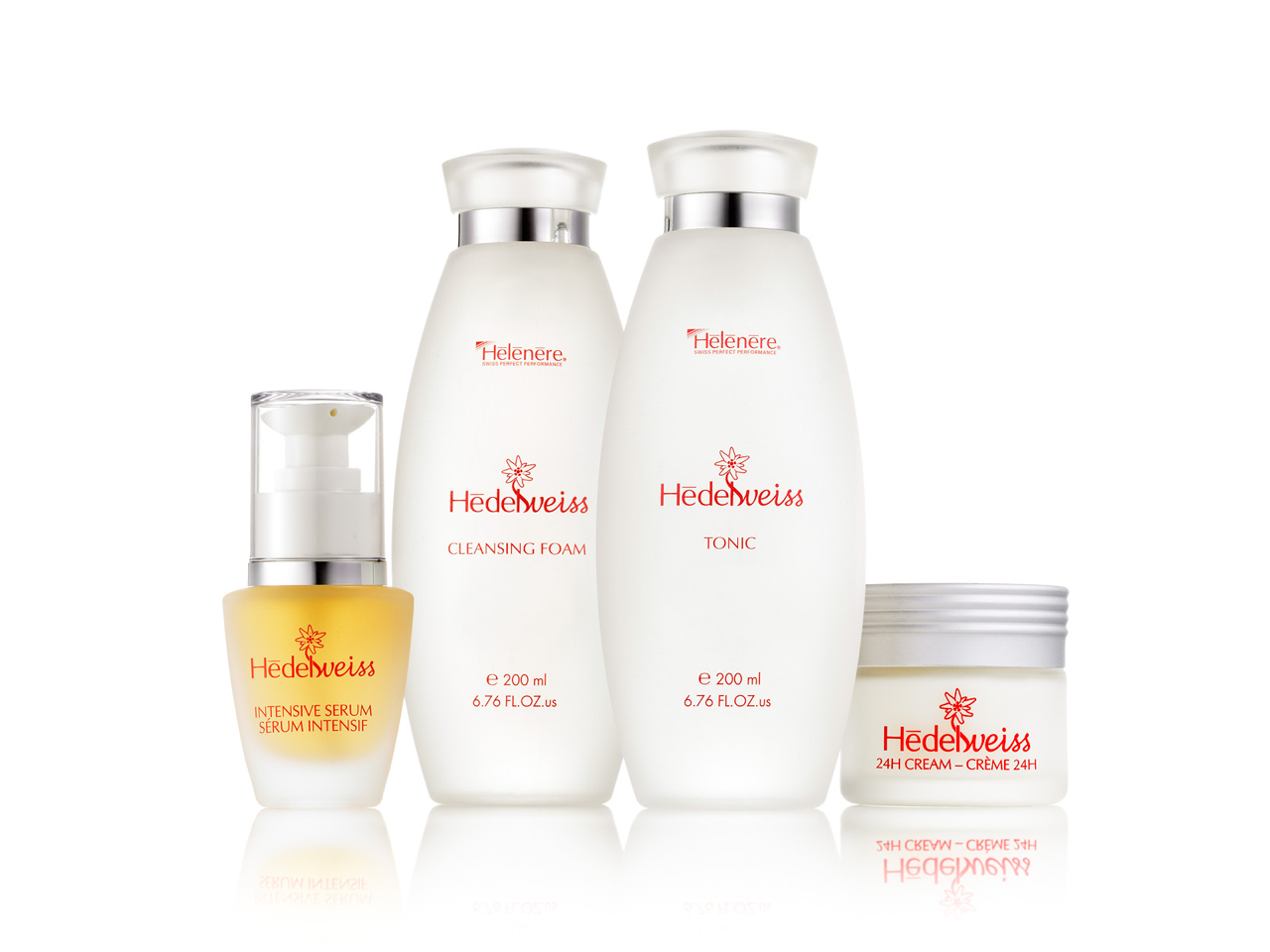 30 Oct

Helenere & Betrousse together for Hedelweiss!

Big news this month for all Helenere lovers in the UK!

To celebrate the opening of Helenere UK website and first e-shop for the UK, we joined forces with Betrousse, the n°1 concept of Beauty kits that can be discovered on the web. Betrousse is for all women in love with cosmetics and who love to be pleasantly surprised by innovative beauty concepts and brand of cosmetics, health and hygiene that they would otherwise be unable to acquire. Each month Betrousse offers themed beauty kits with more than ten products for a special discovery price.

In their latest kit, "Absolutely Fabulous" you can indeed find two of our most successful products: the Hedelweiss 24H Cream and the Hedelweiss Intensive Serum.

The Hedelweiss line is a totally natural skincare treatment based on the rich and particular flora of the Swiss Alps, its main ingredient being extracts of the rare flower Edelweiss. These treasured flowers indeed have developed several defence mechanisms against the harsh environment and intense exposure to sunlight as they grow in altitudes up to 2700m. This is why Edelweiss extracts naturally retain moisture, normalize and protect the skin against the sun's rays, fight skin ageing and sagging.

Formulated for all skin types, the Hedelweiss line:
Stimulates cellular breathing
Moisturizes
Fights free-radicals
Protects from exterior agents and UV rays
Maintains the epidermis elasticity
Enhances make-up
Helenere also developed an Hedelweiss travel-size line with its elegant and easy to carry products, to allow you to always have with you your favorite skin care.
And that's not all! For Betrousse customers, a special 20% discount on any order on our UK e-shop until January 31st, by entering the promo code "BETROUSSE" at the moment of order on our e-boutique.
Happy shopping!